okey dokey
`
Quick post, I hope. Need to sleep.
I have a new sewing machine due to the old one DYING. The new one does embroidery.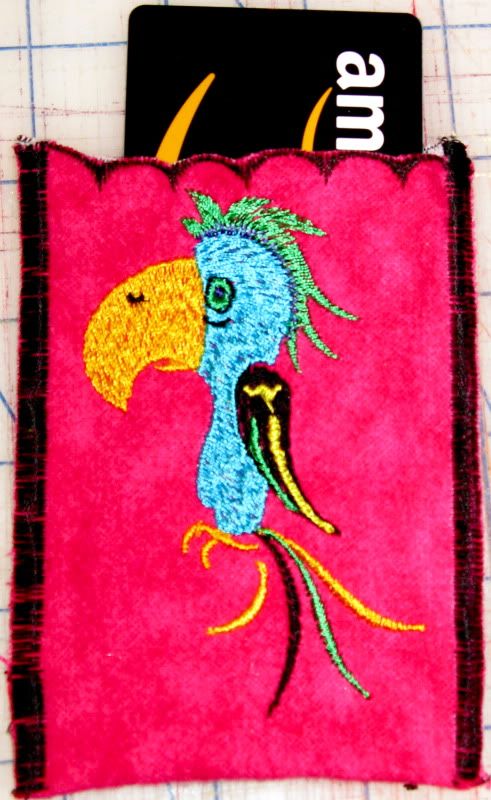 </a>
A slightly oversized envelope for a Kindle, soft flannel on the inside. The fastener ended up a bit crooked despite efforts. Ah well.
Front of the Kindle cover, with monogram of the recipient. The top flap is held in place with elastic that is easy to move in or out of the way. The trim is not embroidered along the flap's edge.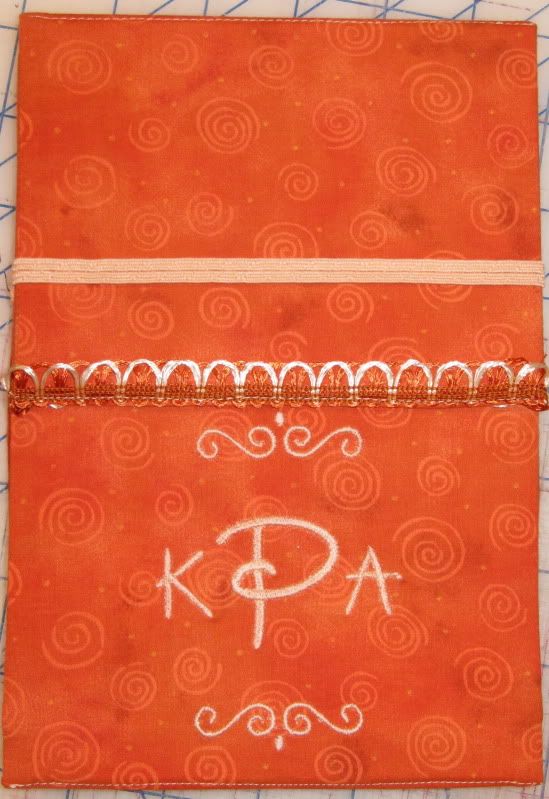 Back of the Kindle case with a pocket that should be large enough for the charger. Yes, the buttons are crooked. Not really possible to fix once it's put together. The embroidery is 4 separate designs carefully aligned and only slightly off center all things considered.
Inside the flap with the outer pocket is an inner pocket that is fairly flat -- anything bulky might damage the unit when closed. Standard embroidery motif.
Where the Kindle itself goes. The upper elastic should support it to keep it against the cover and the bottom elastics should be able to keep the corners in place without interfering with the buttons and allowing the unit to be charged or whatever as well.