Two quilts and an afghan
`
All my done-except-for-quilting quilts are now done. Which means I should start on MORE quilts. Or perhaps spend a day on cleaning up the house instead.
I think some of these fabrics came as a collection kit and I tried and tried to make a specific, different pattern from them, but it was pretty appalling. So I sliced the blocks up and tried something else, then sliced that up and tried something else, and finally just settled on this. All things considered, it's not too horrifying. Much. [48" x 62"]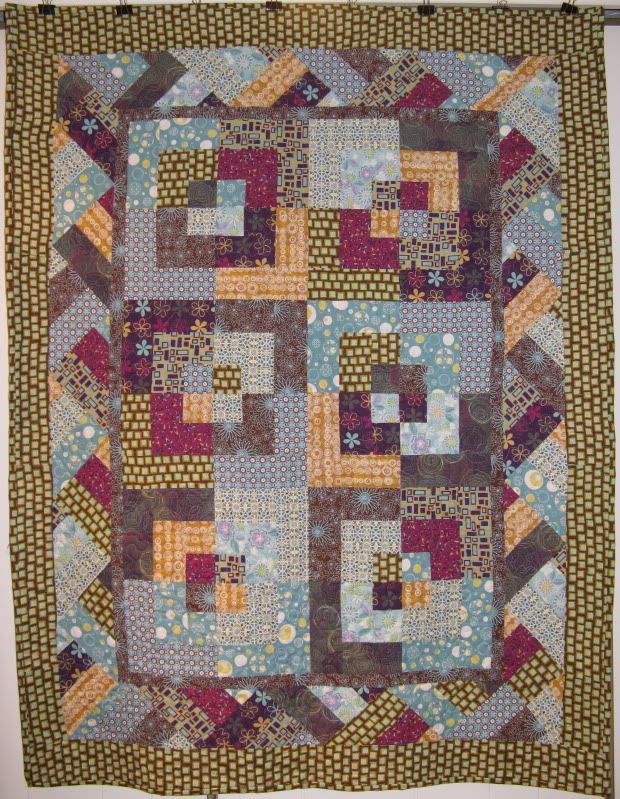 This one also began life as a kit, but only for 12 blocks. So I added a row and a column to end up with 20 blocks. It's okish but not one of my favorites. I tried stippling in the block borders and vine leaves in the blocks, but there just wasn't room enough in the machine to do it with the frame. And I have the very worst time trying to balance thread tension on my machine. Anything heavier than regular sewing weight just causes all kinds of problems. [57" x 83"]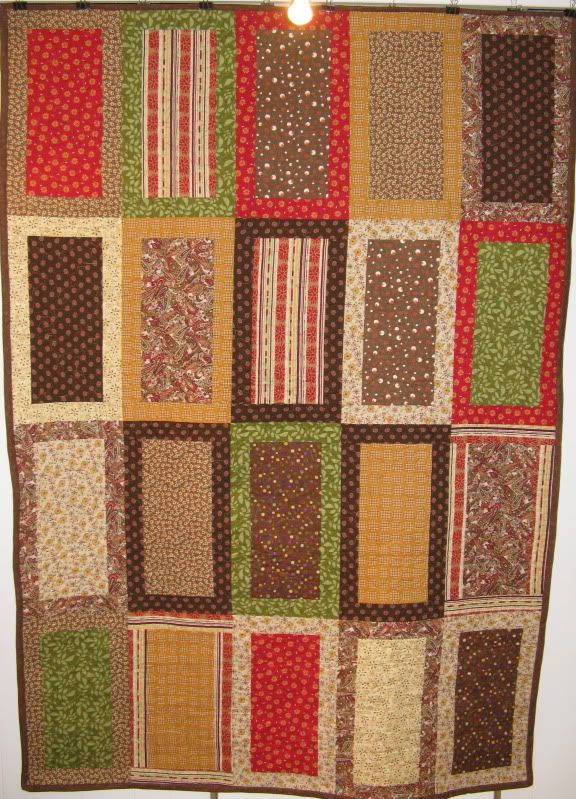 Afghan. I actually used several strands of machine knitting yarn held together for this, a combination of peach, tan, and white, knit in a feather and fan variation. It's for my in-laws' beach condo, so it looks like a sandy beach that's been rippled by waves, right?