Last quilt in the Skittle series
`
I have finished the last quilt using the fabrics that led me to call them the Skittles quilts. I got to use the long metal tubes on the quilt frame and it was easier than I expected, though the length did cause some problems at times.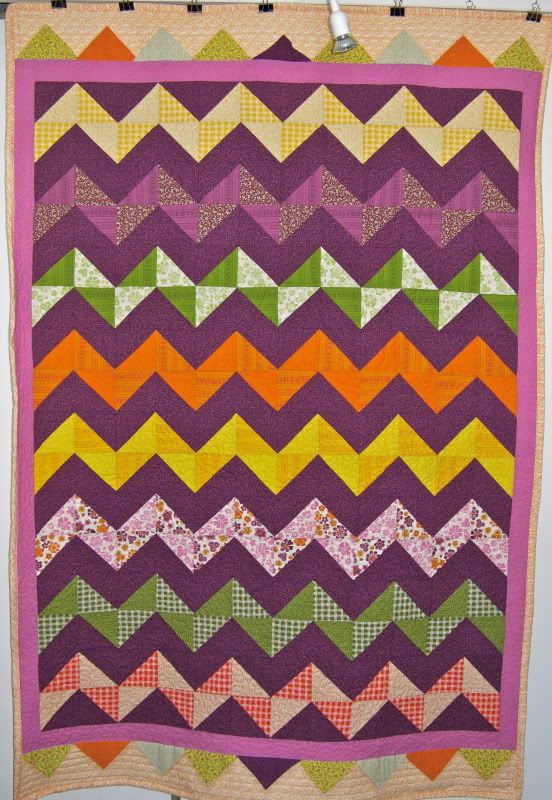 This one is the one I liked best of the three. It looks better in person, I swear. I started the quilting in the center and worked out to the sides, which worked well except for one area on the back that for some reason got bunched up, and perhaps one other area where the bobbin thread had been inexplicably way too tight.
One problem with this method -- on the frame -- is that it takes so much effort to get things on and off the frame, and is so difficult to see anything on the underside, that mistakes aren't visible until it's really too late to do anything about it. So I think using thread that really matches the back will continue to be the way to go.
I do need to practice on quilting. I am very good at stippling and meandering -- not perfect, but good. On occasion I get myself into a corner that I can't get out of without crossing a line or trying to retrace, which is virtually impossible. I'd like to be able to do other free motion shapes, though.
To that end I'm going to use scraps of fabric and batting to make cat mats. Cats don't much mind what the quilting looks like and I have enough that I should be able to get some decent practice in.