Second quilt, same fabric collection
`
Since when you're still awake at 3 a.m. you feel like you might as well get something useful accomplished ....
44" x 56", a hot mess in some places but it's likely to be a charity raffle prize or something so I can live with it. It's a practice piece, essentially.
The difference with this one, not terribly visible, is that the front ends with the green fabric quilted past the edge. The binding, in the same green fabric, was sewn to the front and then flipped entirely to the back so it's a color band framing the back rather than the front. It's a slightly different look than normal, neither necessarily good nor bad. Seemed right for this one. It also looked strange to have the same color partly quilted and partly not when looked at with the normal binding method.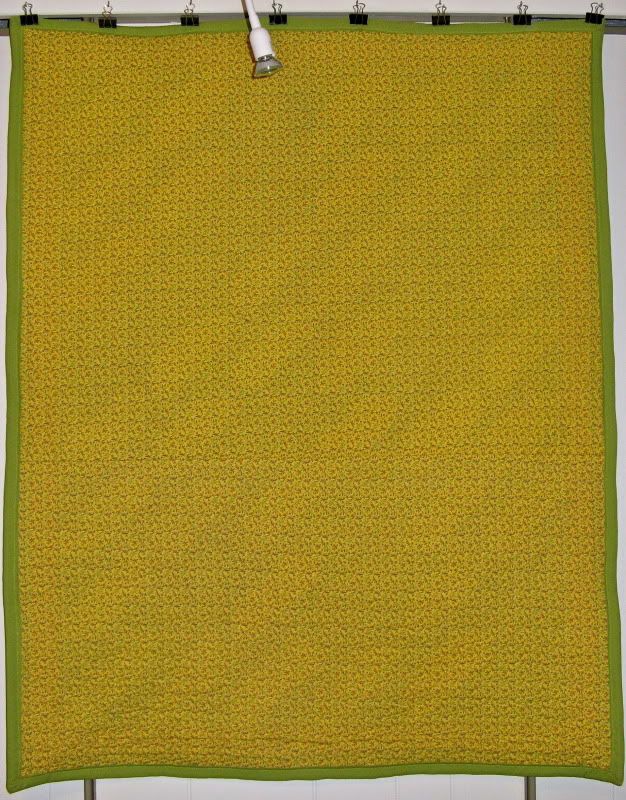 It's just 5 a.m. now after photo and writing and so on, so not bad for time. Perhaps some sleep now?